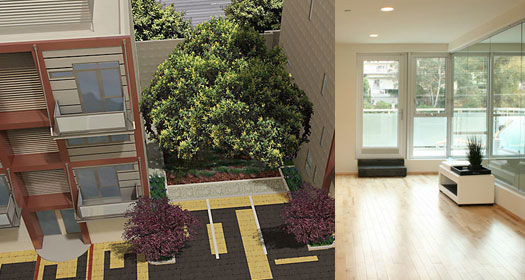 The principals of LALiveWork are recognized leaders in the development and design of combined-use properties.
With over 20 years of experience in development and construction in the Los Angeles Area, the LALiveWork management team has been involved in the acquisition and management of luxury residential and commercial properties, and over 40 apartments and condominium complexes.
LALiveWork  has an experienced management staff for all of its properties and this has allowed the expansion of its business operations to include development and constructionof various types of residential, live|work lofts, condominiums, luxury homes and income properties.
Merge your life!
LALiveWork Lofts is an unparalleled, groundbreaking urban live/work development designed for those who would like to capture all the possibilities of living and working at the same address! Yes, just think of the possibilities. Your dreams can become your reality at LA Live Work Lofts. You are unique. You see things from a different perspective. And you dare to dream lofty dreams. Now, you can awaken to your dreams. Living more means life without commuting and stressing the daily havoc of busy freeways. It means more time for yourself, your family, your friends, and your business. Your work is your passion! Your life is your passion too!